Book It to the Library: July Report
A Journey's End: The Conclusion of the 2020 Summer Reading Program
articipants of A Hero's Quest concluded their adventure July 17th with a pizza party and awards ceremony, sponsored by the Friends of the Hennessey Library. All participants received a Participation Award with collectible button and several participants received prizes for achievements such as Most Books Read this summer, Most Time Spent Reading, Most Active Participant in activities, and Best Partnership for the parent-child duos. Prizes included a 185-piece art set, the complete Percy Jackson series by Rick Riordan, a Trojan horse stem kit, and a 3D crystal dragon puzzle, just to name a few. While it was a short summer program, we tried to make it the best and safest program possible for our patrons. We thank all the families, volunteers, supporters, and, most of all, the youths who participated for all the fun we had this summer.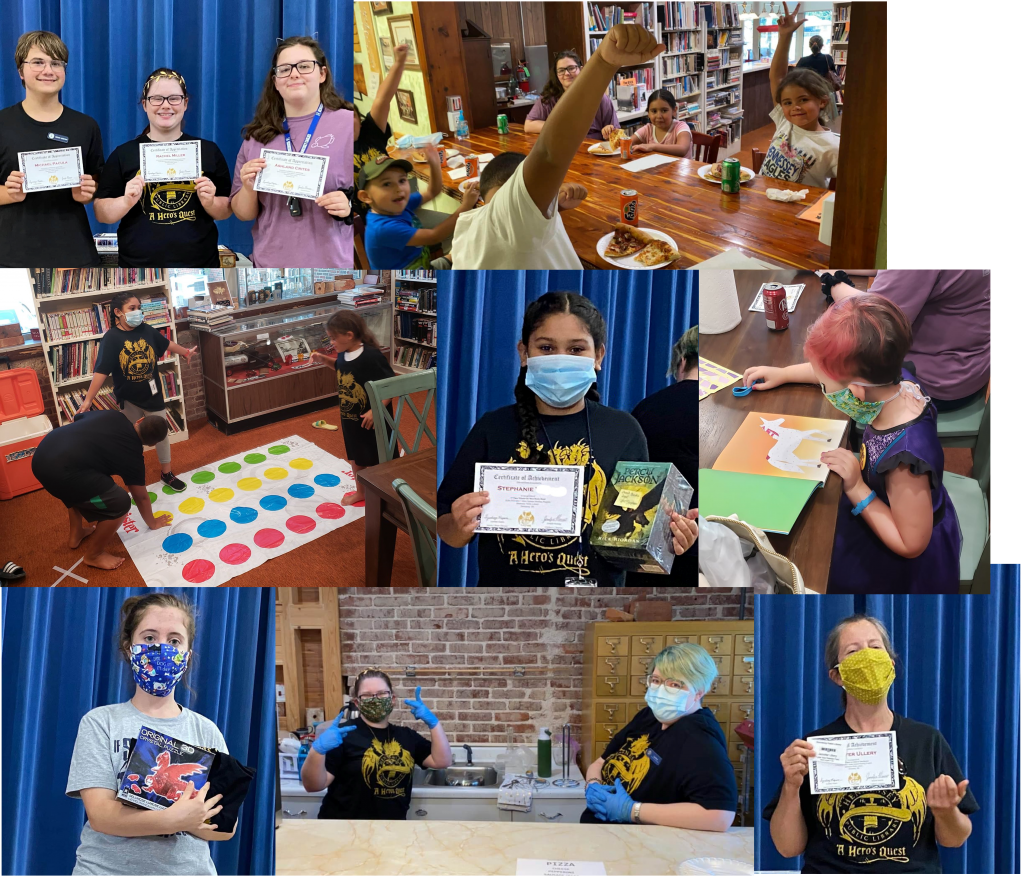 Looking Ahead: Programming during a Pandemic
School has just begun and the Hennessey Public Library wants to support our students, parents, and teachers as much as possible. As a part of our outreach with the Hennessey Elementary School, Jennifer Moreno often does Storytime with Pre-K in partnership with Kate Ladwig, school librarian. This outreach will be paused for the Fall semester as the school is taking every precaution to keep our students safe and healthy. In-house Little Patron Playtime and other youth programs are currently being discussed and may begin as soon as September.
As always, the Library provides free wi-fi for the community, as well as computers and Chromebooks to support students and teachers in their education. For digital resources, you can access various eBooks and audiobooks on apps such as Overdrive and Libby using your Hennessey Library card.