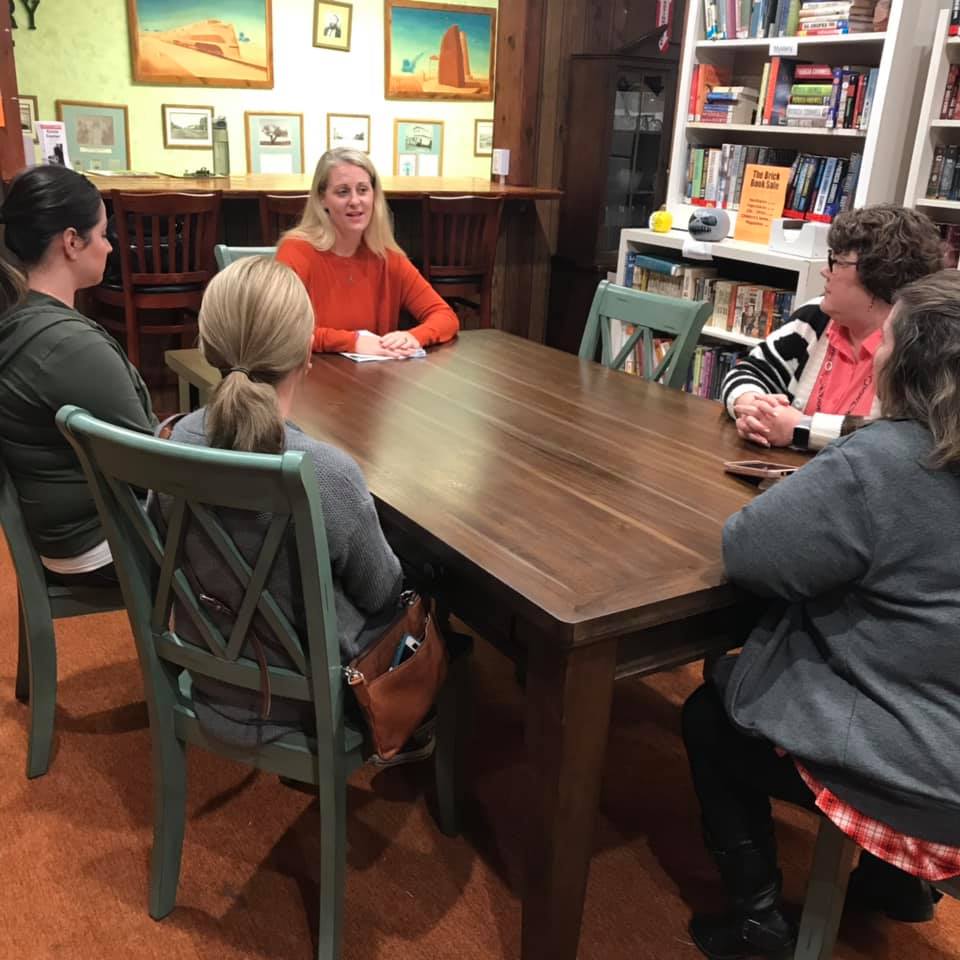 Classes
We are currently offering adults of all ages the opportunity to become a Healthy Hennessey Hero! Between October 2019 and March 2020, adults can pledge to learn healthy lifestyle habits and win some cool stuff. Each month the Library will host FREE fitness and nutrition classes starting at 6 pm in the library. Follow the Hennessey Public Library on Facebook for details.
HOW TO GET THOSE 10,000 STEPS A DAY / NOV. 5
HEALTHY GROCERY SHOPPING ON A BUDGET / NOV. 7
GROCERY SHOPPING HACKS / 6:30 PM NOV. 14 @ 4T'S
GETTING FIT WITHOUT GOING TO THE GYM / DEC. 3
FOOD PANTRY HACKS / DEC. 5
BASIC YOGA* / JAN. 2
MEAL PREP 101 / JAN. 9
BASIC YOGA* / JAN. 16
HOW TO MAKE SKILLET MEALS / JAN. 23
BASIC YOGA* / JAN. 30
BASIC YOGA* / FEB. 6
DINING IN WITH YOUR DATE ON A BUDGET / FEB. 13
BASIC YOGA* / FEB. 18
HOW TO SNEAK VEGGIES INTO YOUR DAILY DIET / FEB. 20
HOW TO MAKE CROCKPOT & INSTANT POT MEALS / FEB. 27
BASIC YOGA* / MARCH 5
COOKING SUBSTITUTION HACKS / MARCH 12
RSVP is not necessary for any of the classes with the exception of the basic yoga. Space is limited for the yoga classes to the first 10 who sign up; call 405-853-2073 or stop by the Library to get your name on the list. UPDATE: There are only 3 spaces still available for yoga, so sign up soon!
The Healthy Hennessey Hero series is made possible by Oklahoma Department of Libraries, Institute of Museum and Library Services, OSU Extension, 4Ts Family Market, and Friends of the Hennessey Library.
Find Your Next Good Read
GoodReads
Lots of lists, reviews and categories of books. Helps you decide what to read next and connects you with friends to see what they're reading.
What Should I Read Next?
Enter a book you like and the site will analyse a collection of real readers' favorite books to give you book suggestions for what to read next.
Which Book?
Whichbook enables millions of combinations of factors and then suggests books which most closely match your needs.
What's Next – Books in Series
Books in Series database helps you search series fiction. A series is two or more books linked by character(s), settings, or other common traits.
eBooks, Books and Research