Check out our just added titles!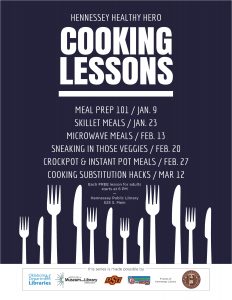 Starting in January 2020, you can attend FREE cooking lessons taught by OSU Extension nutrition expert Lindy Hoel! MEAL PREP 101 / JAN. 9SKILLET MEALS / JAN. 23MICROWAVE MEALS / FEB. 13SNEAKING IN THOSE VEGGIES / FEB. 20CROCKPOT & INSTANT POT MEALS / FEB. 27COOKING SUBSTITUTION HACKS / MAR 12… Continue Reading Cooking Lessons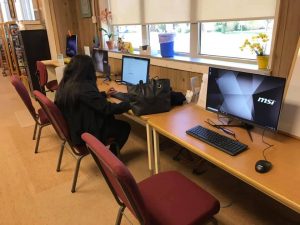 We now have three desktop computers for public use as well as five laptops plus a visually impaired/handicap workstation. WiFi access is being updated, and come summer we will have faster speed internet! This is your taxpayer dollars hard at work.